No costume is complete without the right accessories. And as we all know, it's almost always the jewelry that leaves us hopelessly running around town in search of the perfect bling. Sound familiar to you? Not to worry. Fortunately for you, we've compiled a list of the hottest themed jewelry for halloween costumes.
Wonder Woman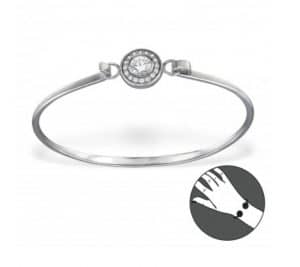 Every gal has some wonder woman in her. This year, you can bring out your inner fire by dressing up as this year's most popular super vixen. First, you'll need some strong, powerful jewelry for your halloween costume. We recommend a bangle; with its thick bang and chunky style, it practically screams "wonder woman".
A ring will also play a big role in your costume. This smashing star ring is designed with cubic zirconia to give you all the highest sparkle in the galaxy. You can even take this look a step further by placing a ring on every finger to enhance your superhero vibe.
The Fatal Seductress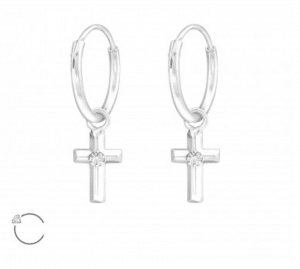 Ready to get wild? The fatal seductress represents everything we love about looking hot, bold and fearless. Yet, to master the look, you'll need some edgy jewelry– the kind that has that wow factor and even more so, 50 shades of shine.
Your earrings are a vital accessory to create that head-turning impact. These dangle cross earrings are a great idea, offering a type of gothic allure to give some mystery to your halloween costume. Silver chains are also majorly important for the seductress theme. They add a sense of danger to your outfit, so once you get a hold of some whips, there'll be no stopping you.
Khaleesi
Rule the seven kingdoms like a true Khalessi. You can simulate her knee-bending greatness with some impressive statement pieces. After all, you need to show everyone you're the one and only queen.
The most important jewelry for your halloween costume is a warrior-inspired necklace. Danny is always wearing bold, prestigious necklaces like this round crystal design to reinforce her royal status. Or you can opt for this swarovski triangle necklace which looks surprisingly like dragon glass. Clever, no?

Harley Quinn
Every lady has some crazy Harley to unleash. Unload yours this Halloween with the Suicide Squad version of the Harley Quinn.
Get a hold of a faux leather bracelet in black with some added steel details. Harley is always wearing hard-core rebel jewelry, so don't be afraid to choose something hefty. Then, there's the multiple piercings. If you don't have your belly pierced, you can create the illusion of one with a fake plug. It may freakout some of your friends, but then again, Harley  is full-fledged psychopath, so a few shocked faces should be in order.
Katniss Everdeen
Who doesn't love the sweetheart of district 13? For those who want to bring out their inner tom boy, Katniss Everdeen is known for her effortless beauty and bravery. So naturally, as a halloween costume, it'll probably never go out of style!
Since Katniss keeps things pretty plain, it's best to focus on the earrings. You can go for a more geometric design to represent her fiery energy or try something that symbolizes her character like these gorgeous tree earrings. Representing her home roots in the district, the theme of nature is a clever way to go.
Picking out jewelry for your halloween costumes doesn't have to feel like a chore. Simply find your inspiration and don't start your shopping last minute. Then, the only thing you'll need to worry about is your post-halloween workout regimen to shed off those extra pounds. Happy snacking!